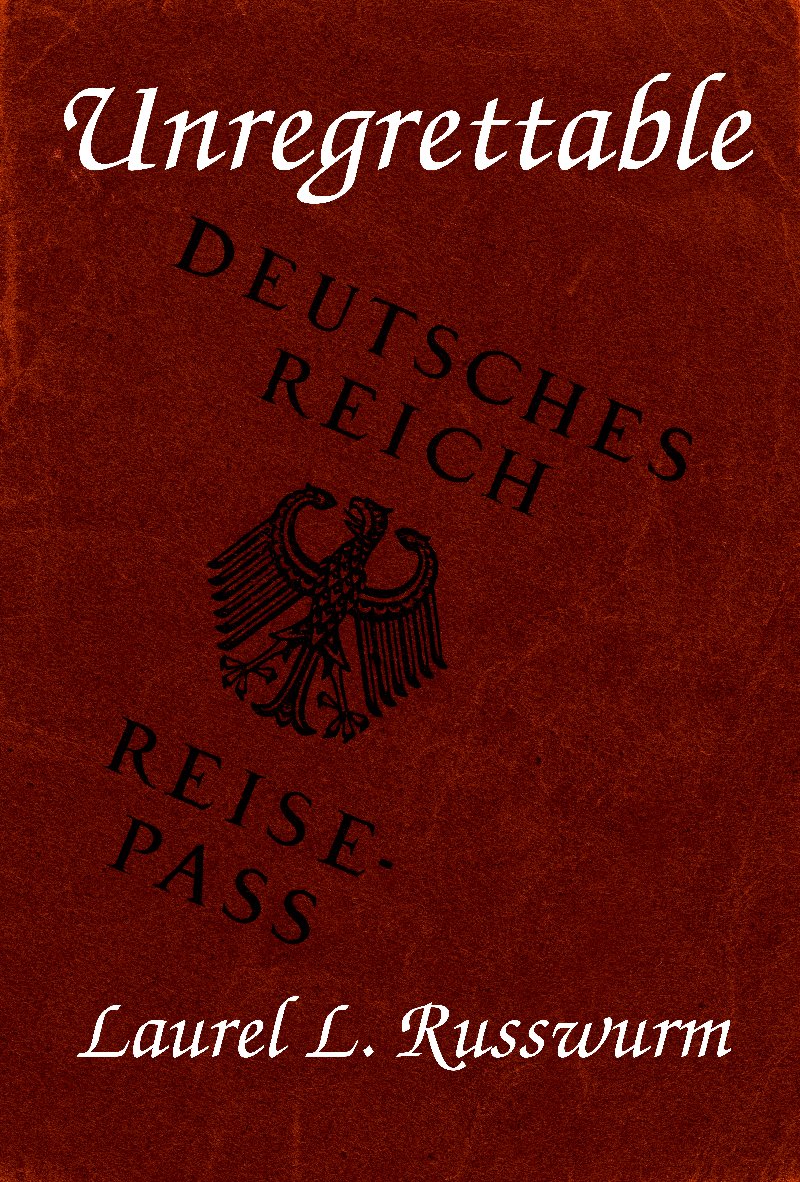 I have just decided what to write for this year's NaNoWriMo. I had been considering completing one of my two works in progress, which is allowable under NaNoWriMo rules so long as you write 50,000 new words during the month of November.
But instead, I've been hit with an inspiration, so I'm planning something a little different this year.   There are a few things I will need to sort out (like an outline!) before I can get started on November 1st.
I am sorry I will have to miss the one official NaNoWriMo event I had thought I'd be able to attend (first day write-in) in favor of a previously arranged potluck dinner with some friends I don't see enough of.   Perhaps I'll manage an impromptu write-in or two in my my Region to reconnect with a few of my pals from previous years.  But this year I am quite sure most of my participation will be online.
I hope to reconnect with some of my writing buddies in the NaNoWriMo forums.   But that's just the jumping off point.   I've begun a StatusNet Federation/GNU social/Friendica  group for anyone participating in !NaNo 2013.   This group of federates with my Twitter account.
For the last few months I've been enjoying another unofficial NaNoWriMo group on Facebook. This is a nice place to chat with other participants, and members Dawn Montgomery and Robert Blair have put together a Twitter List of group members.  Since I've never actually managed to figure out Twitter lists myself, I just followed everyone on the list.  It will be a simple matter to check back and add any late arrivals.
Another fun thing I've found through the FB group is Dave Seah's NaNoWriMo 2013 Calendar. Dave has granted permission to anyone to use his calendar for any non-commercial use.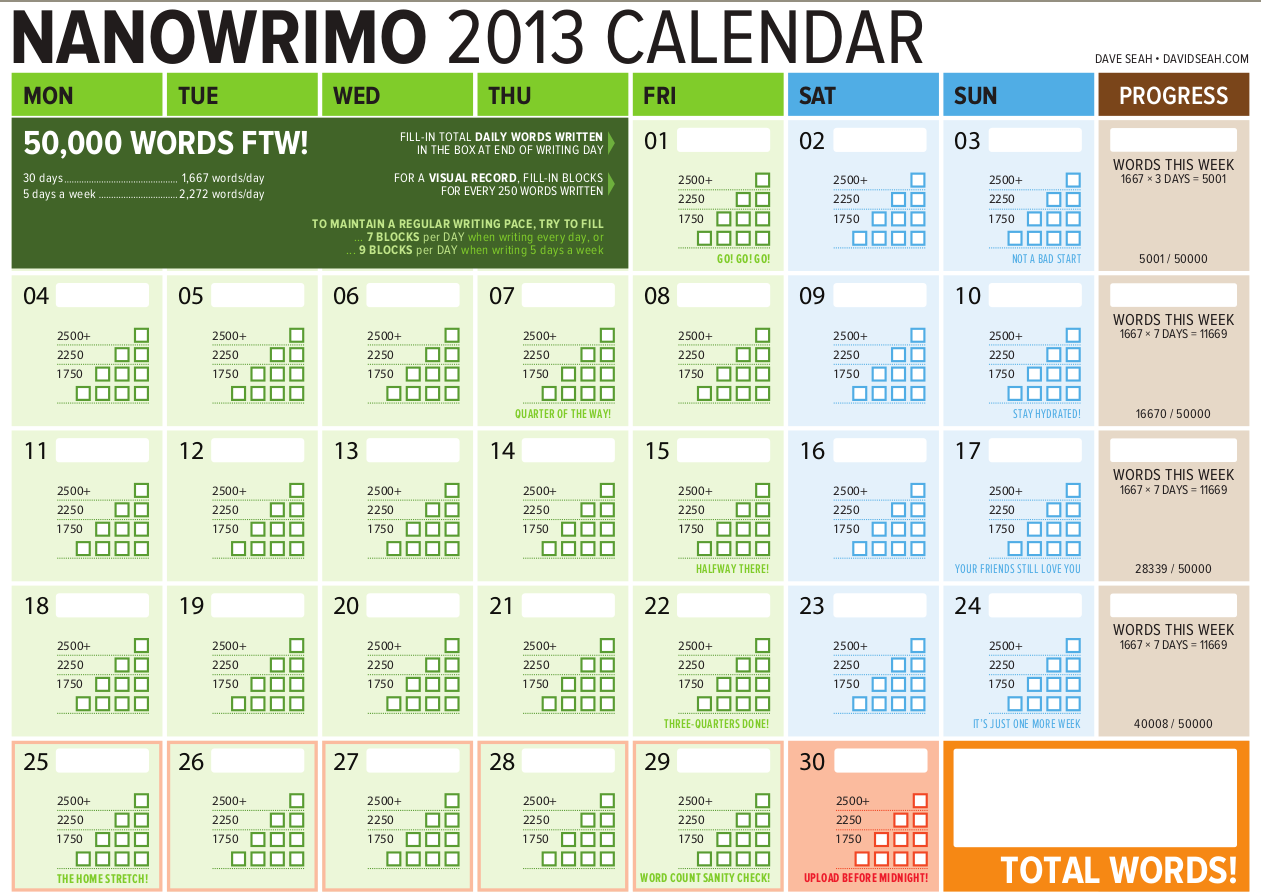 One of this year's coolest NaNoWriMo goodies is from the long established self publishing platform Lulu, which has launched its Let's Go Wrimos site where everyone who applies can get a free manuscript review by The Book Genome Project and a free proof copy of your First Edition Hardcover from Lulu.com.
This is in addition to the usual CreateSpace paperback offer, which this year is for two free paperback copies of your finished book.
Another of the new NaNoWrimo sponsors, Wattpad intends "To reward the hard work of NaNoWriters, Wattpad will be offering a $2000 prize to one lucky writer who completes his or her NaNoWriMo novel in November."  I'm not sure what Wattpad is all about, but that is certainly incentive to find out!
Most of the other goodies don't apply to me (a free software user) but you may well find them useful.
Anyway, it *is* October 29th, so I have lots to do between now and then . . . I'll try to keep you posted!