NaNoWriMo is the (now International) National Novel Writing Month.  I've participated every year since I wrote my first novel.
But some traditional publishers and traditionally published authors look down their noses at NaNoWriMo.  Some people trash NaNoWriMo as a way to drive traffic from the ever-increasing international NaNoWriMo community to their own websites.  Some people trash NaNoWriMo because they've tried it, and failed.  Some people trash NaNoWriMo because they've bought into the mythology woven by the big five.  Some people trash NaNoWriMo because they fear the competition.  Some people trash NaNoWriMo even though they haven't figured it out.   If something is beyond your ken, if you fail to grok it, if you simply can't wrap your mind around it, you are not competent to judge it.  So you shouldn't.
Now, that doesn't mean NaNoWriMo is perfect; like most things human beings do it is going to have the odd flaw.  But the correct response to flaws is to identify them, and find constructive ways to fix them.  There is a world of difference between trashing anything and constructive criticism.  Like any organization, NaNoWriMo is run by an ever changing roster of human beings, so it is not going to be the same every year.  It is also a volunteer driven enterprise; it would not be as well established as it is but for the hard work of many dedicated volunteers.
Why NaNo?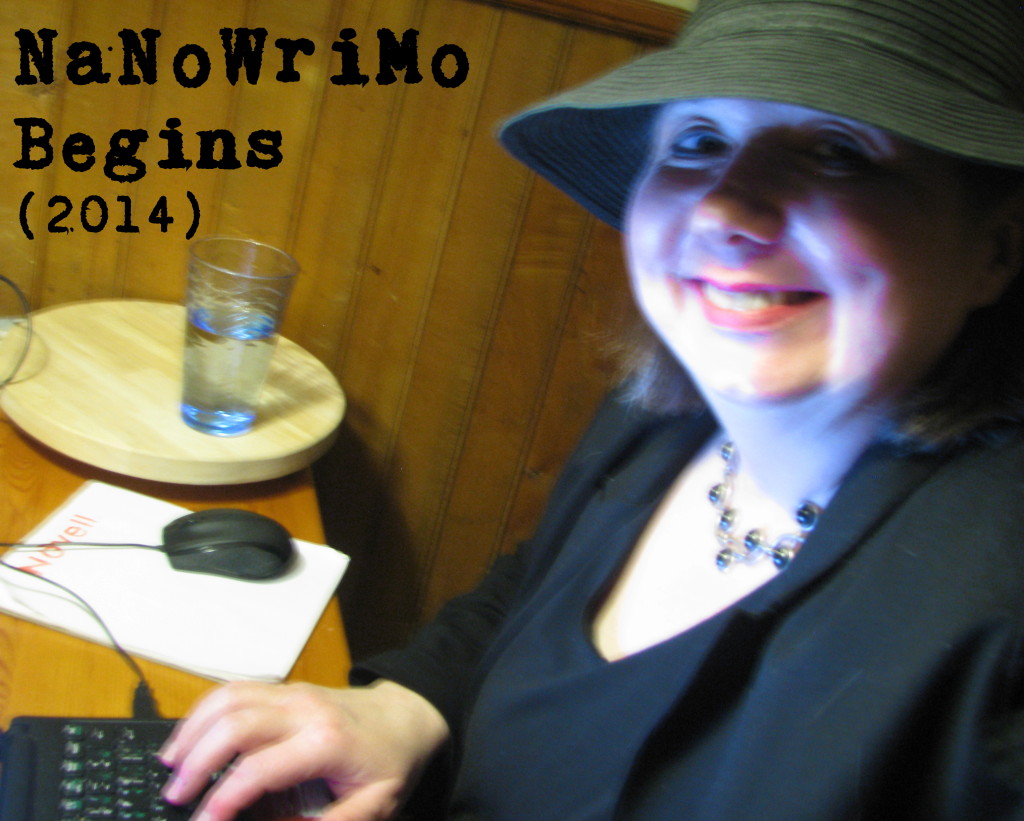 The reason NaNoWriMo is so successful is that it can be anything to anyone, because NaNoWriMo enables the establishment of supportive communities in which people can exercise their creativity in safety.  Some people do NaNoWriMo to see if they can do it, or just to see what writing a novel is like.  Some people do NaNoWriMo just because it's fun.  Some people do NaNoWriMo to write other things, like short stories or non-fiction or to revise the novel they wrote last year, but NaNoWriMo embraces them as "NaNoWriMo Outlaws" because NaNoWriMo embraces everyone who needs it for whatever reason.  And some people do NaNoWriMo as an aid to writing novels professionally.
If you get something out of participating in NaNoWriMo, it's worth doing. If it doesn't, don't do it.
My NaNo
NaNoWriMo helped make my debut novel possible, so no matter where it goes, no matter where I go, it will always have a special place in my heart.  One of the best things about NaNo, (for some wierd reason, participants tend to call the event "NaNo" and refer to ourselves as "WriMos") is that it helps focus us on writing.  When you are just trying it on, or if you're a self publishing novelist, this alone can be incredibly valuable.   For me, even if I am totally unprepared (which seems to happen more often than not), and even if I know that competing calls on my time, and personal obligations may mean that I probably won't "win" by writing 50,000 words of a novel, I'm still inclined to participate every year.   Because I get something out of it.
This year I've decided I will be redoing my unfinished project from last year.  It's my first attempt at a historical novel, but it went off the rails last year since  the research was so compelling it became clear my project was just too big for a single novel.   So I'm starting over.  Later on, some of the things that I wrote last year will probably be incorporated in one of the novels, but that won't happen until the first draft's editing phase.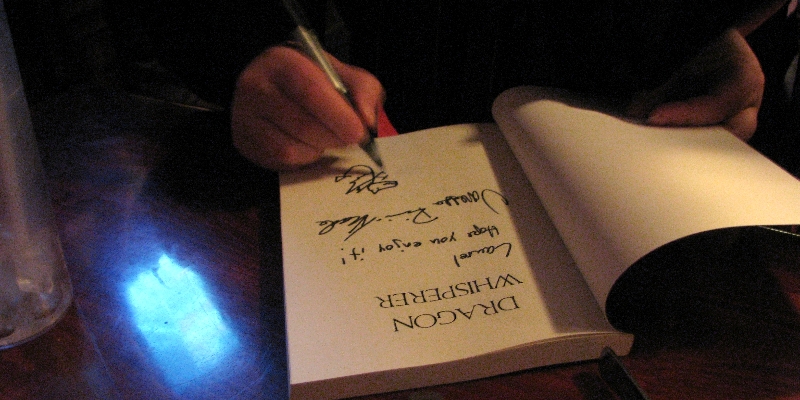 Last night was my local region's Hallowe'en kick-off party, which is one of the few events that don't feature actual writing.  (Traditionally the other two non-writing events are the Half-Way Party and the After Party.  For the most part, every thing else is a write-in.)   I was lucky enough to win the best of the raffle prizes– a copy of "Dragon Whisperer,"  a book written by Vanessa Ricci-Thode, one of my local NaNoWriMo group's Municipal Liaisons.
Of course, I can't wait to read it… which would be a wonderful way to procrastinate instead of working on my NaNoWriMo project.  [As a group, writers are some of the most prolific procrastinators in the world!]   But today's procrastination effort is this blog post, so Dragon Whisperer will have to wait its chance 🙂
So here's wishing all my fellow WriMos get what they need from NaNo this year… good luck!
And now it's time to go write a few thousand words…