[reblogged (and expanded) from the Libreleft Books blog]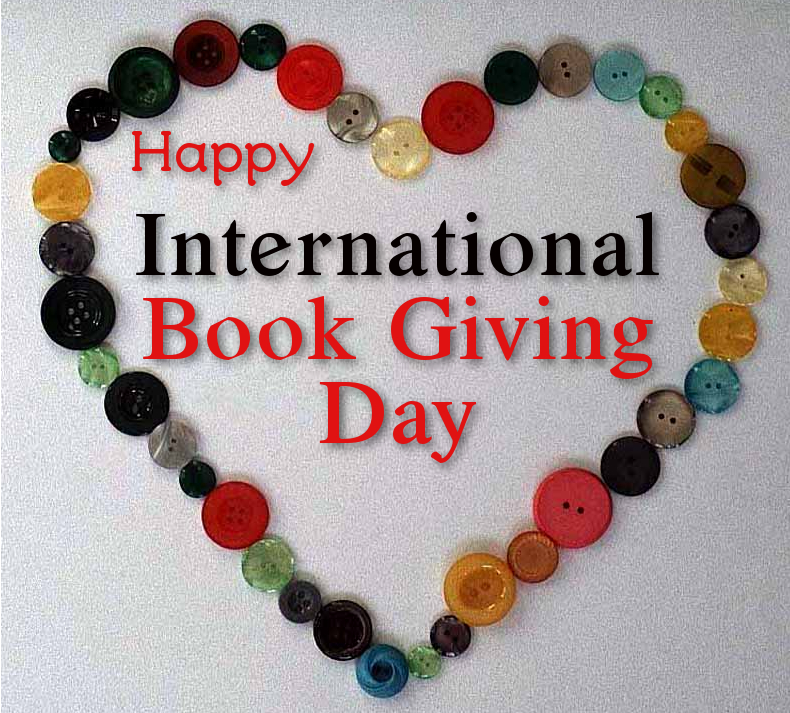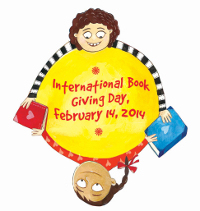 February 14th isn't just Valentine's Day, it's also the International Book Giving Day, a wonderful initiative to promote literacy. The idea is to get new, used and borrowed books in the hands of as many children as possible. They have many suggestions of things to do on their website.
I only learned about this today (thanks for sharing Petra!) so I've been caught unprepared. Next year I'll be sure to have something planned for February 14th, but this year I'll have to pursue my own initiatives on another day.
UPDATE: You can print these wonderful Book Plates to use when you give a Book!
Two ideas for 2014
Next time my adult child is home from college, we'll go through the picture books and decide on some that we can donate to a local nursing home for the benefit of the seniors losing their language skills as part of ailments such as Alzheimer's Disease etc.
I will also make a point of donating some young adult books to a fifth grade teacher I know. She has her class hold an annual "Reading Auction." The kids keep track of the books they read through the school year, and earn points for each book they discuss with a parent volunteer as a kind of verbal book report. The students also approach local businesses and artisans to get donations of prizes. At the end of the school year, there is an in-class auction where the kids bid on the prizes they want.
Another friend runs an increasingly popular book club for adults with literacy issues. She has trouble finding suitable books written at the right reading skill level. Maybe for next year I could look into writing a short novel for adults seeking to improve their literacy levels.
So far my own publishing imprint, Libreleft Books, has published only my debut novel, "Inconstant Moon."  My first novel is certainly not a kids book, but adults need to read too!  So Libreleft Books is celebrating International Book Giving Day by giving away "Inconstant Moon" eBooks to the first 5 people who wish me a "Happy International Book Giving Day" via email or comment below.
Have a good one!
---
Image Credits:
International Book Giving Day badge by Priya Kuriyan
My Button Heart digital greeting card is by me, it's available under the CC attribution license indicated in the sidebar.