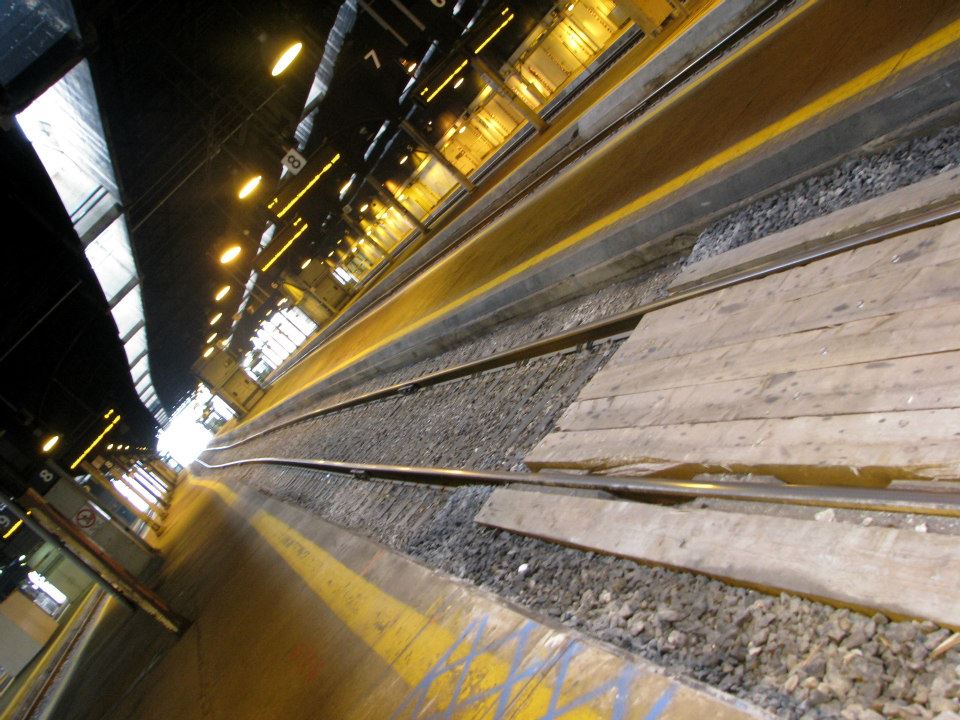 My second novel, "The Girl In The Blue Flame Cafe," opens opens with the train from Montreal pulling into Toronto's Union Station. These are the tracks running between the platforms in the covered area at the rear of Union Station.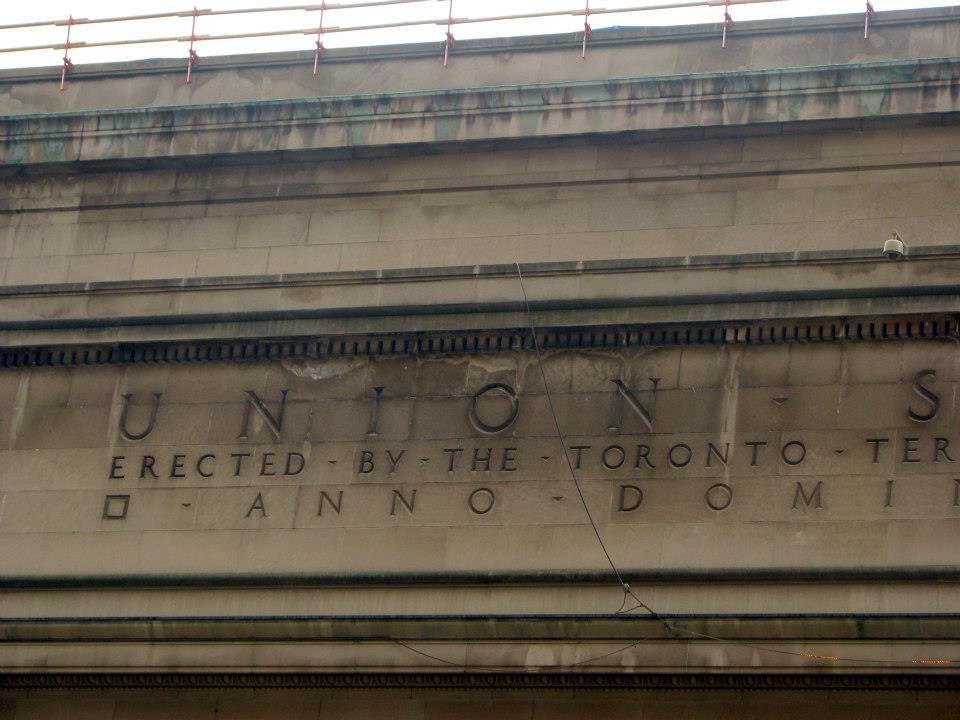 Getting the station's geography right will lay a foundation of veracity that will help "The Girl In The Blue Flame Cafe" feel credible and ensure its action will work.
This is part of the deteriorating facade of Toronto's Union Station. Although I was well acquainted with the station at one time, I've not had much cause to visit it in recent years, so I've made a point of visiting with a camera. My photographs have helped me with the lay of the land, and a photo compilation may form the basis of a book trailer.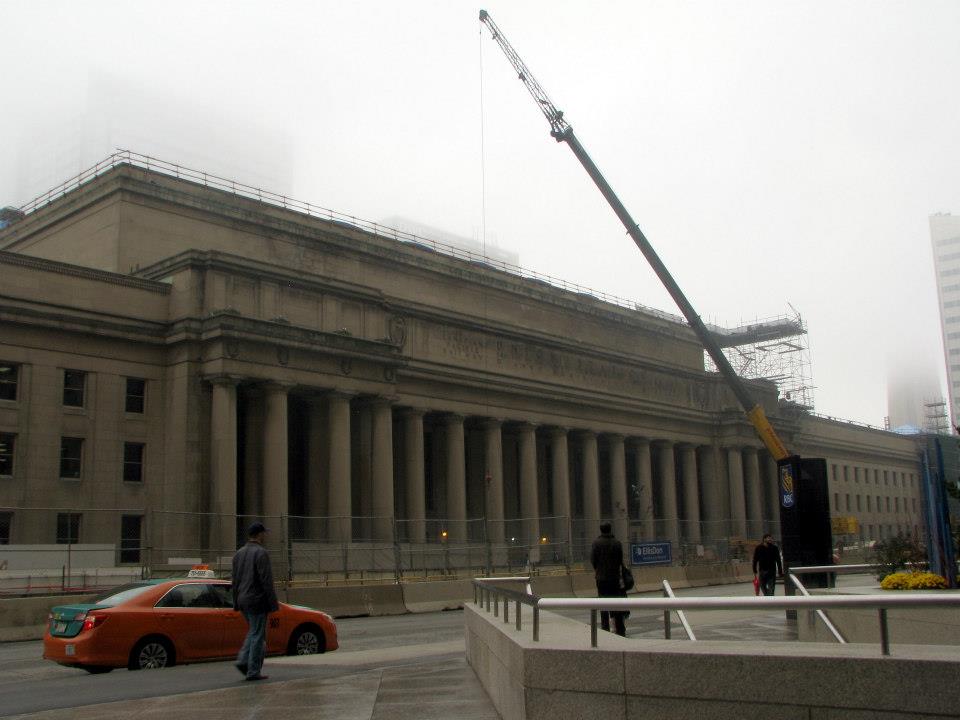 Toronto's transit terminus has been lately undergoing major renovations.
The present incarnation of Toronto's Union Station has stood for nearly a century. Although built to last, it has been looking the worse for wear for quite some time.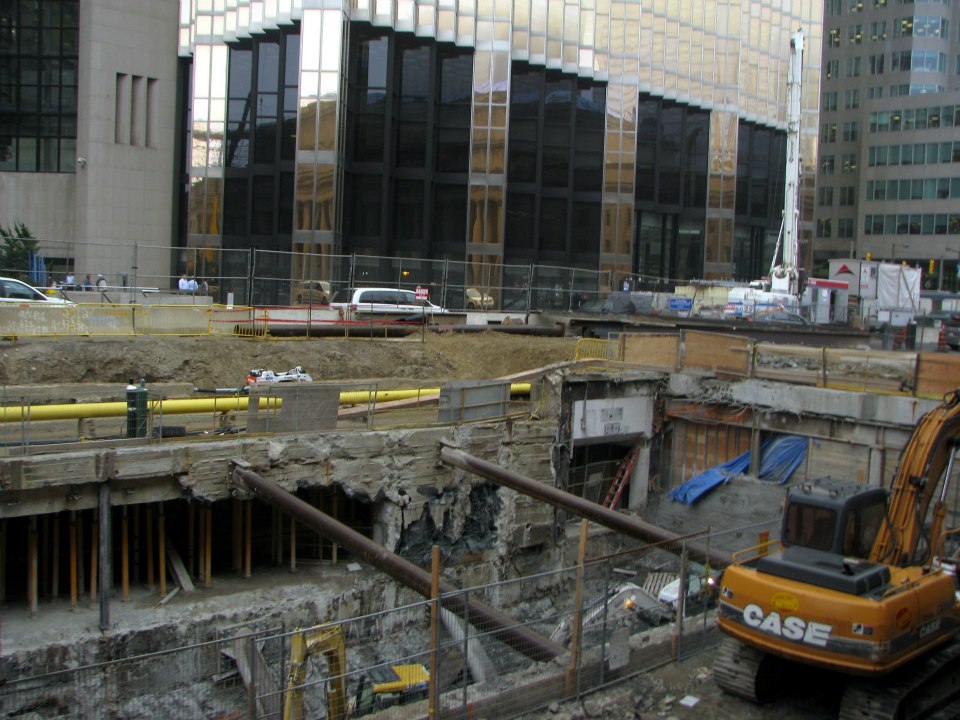 The major part of the work being done is underground, as they excavate and construct an additional platform for the adjacent Union Subway Station. This is a very big job indeed.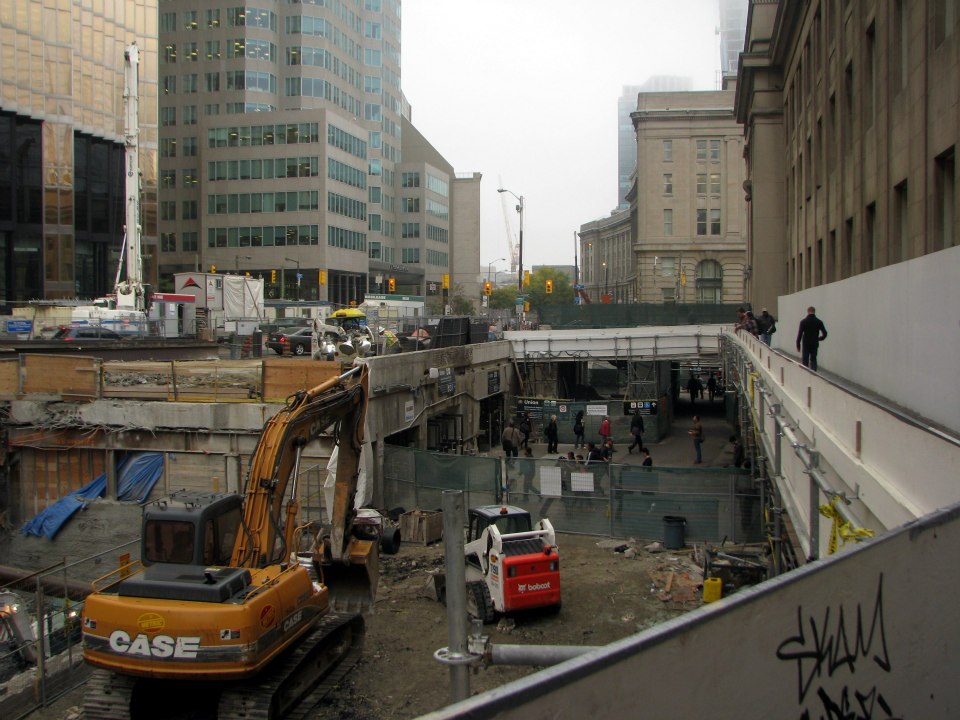 But the station has remained open for business through it all. On the lower level, you can see commuters travelling between the Union Train Station and the Toronto Transit Union Subway Station.
When this building was constructed in the early part of the 20th century, the previous incarnation of Union Station building (featured in the architectural drawing) adjacent to this site remained in use. When the new station was complete, rail service was shut down for only one day to allow for shifting the train tracks to the new train shed at the rear of this building.
---
These photographs were taken in October of 2012 by laurelrusswurm and are released under a Creative Commons Attribution 3.0 Unported License.